Travel in 2023/2024 With Brilliant Africa
We custom-build every trip we run to match your dreams, budget, and appetite for luxury and adventure.
So, if you're interested in exploring the wonders of East Africa, get in touch with our expert team and let's get planning.
Talk to a Specialist
Adventures in Tanzania
The tours below showcase just some of what is possible. Use these itineraries as starting points, or to draw inspiration. Then get in touch, and let our expert team help craft the perfect itinerary for you.
Adventures in Kenya
The tours below showcase just some of what is possible. Use these itineraries as starting points, or to draw inspiration. Then get in touch, and let our expert team help craft the perfect itinerary for you.
Destination Guides
Tanzania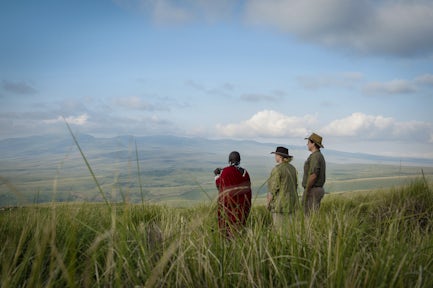 Kenya
The south of Kenya is home to one of Africa's most famous wildlife destinations: the Maasai Mara National Reserve. Often combined with the Serengeti in northern Tanzania, both parks play a role in the annual Great Migration.
While the Maasai Mara has the most name recognition, there's plenty more to get excited about in Kenya. The Mara conservancies of Naboisho, Mara North, Ol Kinyei, and Olare Motorogi have some of the most impressive wildlife densities in Africa, and oftentimes better viewing opportunities than in the reserve.
Along the southern border you'll find Amboseli National Park, with Tsavo East and Tsavo West just beyond.
Keep going and you'll arrive at the frontier between the continent and the ocean, with Diani Beach and Watamu Beach the perfect place to grab a cocktail and enjoy the views.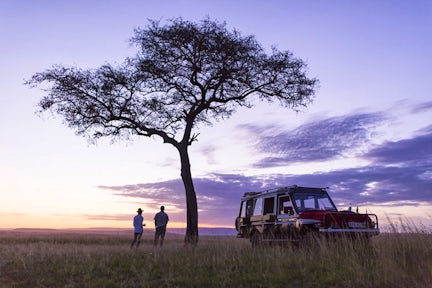 Uganda
Roaming the dense forests of south-western Uganda are half of the world's remaining Mountain Gorilla population. Gorilla trekking in Uganda is one of the most extraordinary wildlife experiences, and the continued protection and conservation of these incredible animals relies on it.
Uganda's is a small country, but offers a huge diversity of experiences. A short domestic flight or road transfer connects the dots, which means you can achieve a huge amount in a short space of time. From tracking the gorillas in Bwindi Impenetrable National Park, to safaris in Murchison Falls and Queen Elizabeth National Park - there's no shortage of incredible safari opportunities in Uganda.
It's not just gorillas that vie for attention, head into the forests of Kibale National Park to find troops of chimpanzees swinging from the trees.
If you head to the border with the DRC, the Rwenzori Mountains National Park offer intrepid travellers the chance to hike to one of just 3 permanent glaciers in Africa.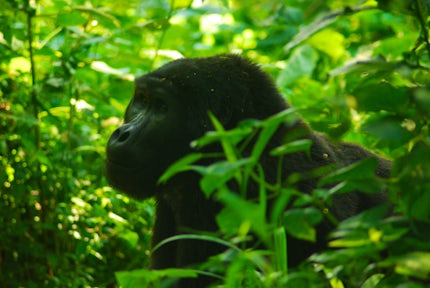 Ethiopia
Ethiopia is a land of infinite variety that stands out amongst the safari-first travel destinations of East Africa. Ethiopia is a cultural melting pot; a place of deep spirituality, immense geography, and wonderful people.
The natural landscapes of the Simien Mountains, Bale Mountains, and Gambella provide excellent trekking and wildlife opportunities. In the northern highlands, you'll find the beating heart of spiritual Ethiopia in Lalibela, and short domestic flights or road transfers take you to the remarkable towns of Gonder, Bahir Dar, Harar, and Axum.
Head south of discover the tribal communities of the Omo Valley, and on the opposite side of the country, you can hike the volcanic wilderness of the Danakil Depression.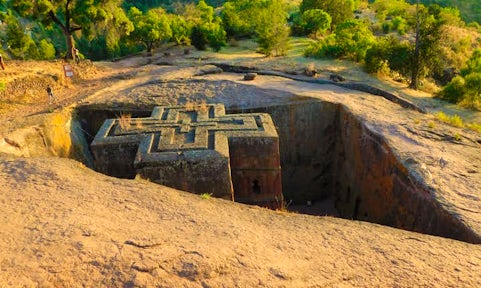 Brilliant says
We recognise the social, environmental, and ecological challenges facing our world, and are committed to ensuring Brilliant has a net-positive impact on the planet and its inhabitants.
Read more about our Values & Commitments.
Ready to plan your African adventure?
1
Listen
We'll spend some time listening to your aspirations, then discuss the kind of experience that might suit you.
2
Match
Next we'll discuss the options, shortlist the best trips for you and present you our impartial recommendations.
3
Reserve
We'll place a 24 hour hold on your preferred option - without obligation - whilst we talk through the details.
Whatever your budget, group size, length of stay, preferred activity or appetite for adventure, we can help.

+1 315 636-4279