Lake Naivasha, at a glance
Located in Nakuru County, Lake Naivasha is a large freshwater lake which sits just outside the town of Naivasha. Situated at an elevation of 1,884m, Lake Naivasha is the highest lake within the Great Rift Valley.
With a surface area of 139km², Lake Naivasha dominates the landscape, and it is surrounded by a swamp which covers an area of around 64km². Beyond the swampland, the lake is encircled by forests of the fever tree.
Lake Naivasha's surface area depends on rainfall and the lake dried up completely in the early c.20th.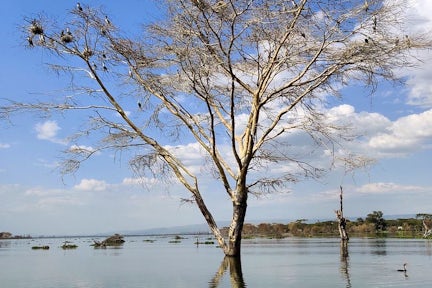 Where does Lake Naivasha fit into your Kenyan adventure?
Lake Naivasha is easily accessible from Nairobi and the 98km journey takes around 2.5 hours along the Old Naivasha Road and the C88.
Naivasha's proximity to the capital makes it a popular day trip, and the lake can get busy at the weekend. If you want to avoid the crowds, you should visit during the week or spend a few days in the area during as part of a wider itinerary.
Lake Naivasha is a short distance from Hell's Gate National Park and a taxi journey should take less than an hour. Some travellers choose to pair these attractions.
Lake Naivasha is equidistant between Nakuru and Nairobi, and it is easily accessible from both cities or a suitable halfway point if travelling between Nakuru and Nairobi.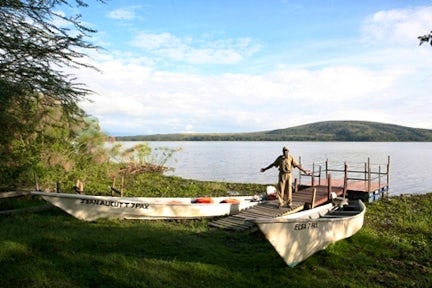 Wildlife at Lake Naivasha
Lake Naivasha is famous for its high populations of hippos and flamingos. There are over 1,500 hippos in the area, and you are almost guaranteed to see one.
The lake is a birder's paradise as it is home to over 400 bird species. Lesser and greater flamingos flock to the lake, forming a wash of bright pink across the lake's surface.
Giraffes, zebras, impalas, and waterbucks can be sighted in the immediate vicinity of Lake Naivasha, around Crescent Island, Crater Lake Game Sanctuary, and Longonot National Park. Lucky adventurers may even glimpse a leopard.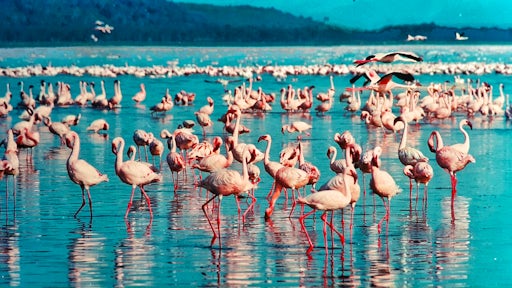 Activities at Lake Naivasha
Getting to Lake Naivasha
Lake Naivasha is only a short journey from Nairobi, so it is easily accessible from the capital.
The 98km journey takes around 2.5 hours along the Old Naivasha Road and the C88. The cheapest way to travel is via a matatu, a privately owned minibus which seats 7 or 8 people.
The Mololine Express will travel from Nairobi to Nakuru and you should get off at Naivasha Junction.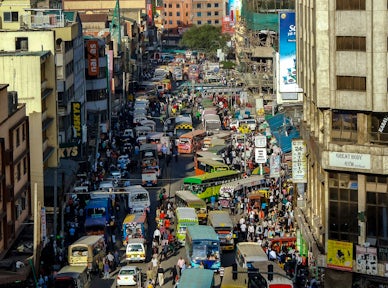 Accommodation at Lake Naivasha
Sawela Lodges
Sawela Lodges is one of the most popular hotels in the Naivasha area. Situated 85km from Nairobi, Sawela is a 90-minute drive from the capital.
The lodge offers 90 rooms, and you can choose between Superior Rooms, Deluxe Rooms, Business Deluxe Rooms, a Business Suite, and an Executive Suite.
The restaurant is run by Chef Kennethy and his team prepare delicious dishes with fresh produce from local farms. Grilled tilapia is the restaurant's signature dish.
The lodge has excellent facilities, including an outdoor swimming pool, football pitches, and volleyball and netball courts.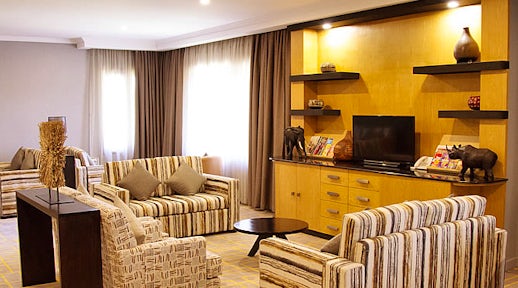 Lake Naivasha Resort
Located on Moi South Lake Road, Lake Naivasha Resort is just metres from Lake Naivasha. The resort's facilities include 3 outdoor pools, the Acacia Restaurant, a jacuzzi, 2 bars, and a gym.
The spa is the perfect place to relax after a game drive or a Mount Longonot hike. You can choose between a variety of massage treatments, hydrotherapy, facials, and more.
The resort even has a conference centre that can house up to 2,000 guests, and it is a great destination for training conferences and team building.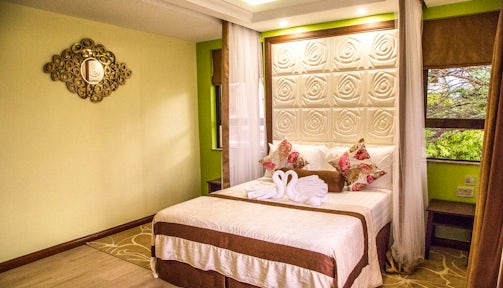 Popular Trips to Kenya
The tours below showcase just some of what is possible. Use these itineraries as starting points, or to draw inspiration. Then get in touch, and let our expert team help craft the perfect itinerary for you.
Ready to plan your African adventure?
1
Listen
We'll spend some time listening to your aspirations, then discuss the kind of experience that might suit you.
2
Match
Next we'll discuss the options, shortlist the best trips for you and present you our impartial recommendations.
3
Reserve
We'll place a 24 hour hold on your preferred option - without obligation - whilst we talk through the details.
Whatever your budget, group size, length of stay, preferred activity or appetite for adventure, we can help.

+1 315 636-4279