Lamu Island, at a glance
Situated just off the shore of northern Kenya in the Indian Ocean, Lamu Island is approximately 150 miles northeast of Mombasa. The island has a small population of just over 25,300 people, and it is a major island within the Lamu Archipelago.
Lamu Island dates to the c.14th and it is renowned for being the longest established and best-preserved traditional Swahili settlement.
Throughout its history, Lamu Island has been an important trade centre and it has attracted traders and sailors from China to the Arabian Peninsula. The island has been inhabited by Kenyans, Persians, Indians, and Europeans.
Lamu Island's traditional buildings are gradually being replaced by modern structures as part of a regeneration project in the harbour area.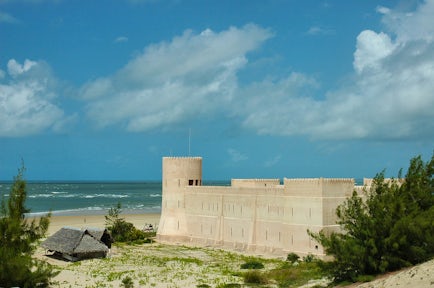 Where does Lamu Island fit into your Kenyan adventure?
Lamu Island was an integral part of a Kenyan adventure for many decades, but safety concerns have deterred visitors in recent years. In 2020, the foreign office announced that it would no longer advise against travel to Lamu Island, and it is now deemed safe to visit this equatorial oasis.
Many travellers visit Lamu Island after a safari adventure on the mainland. You can fly from the Maasai Mara to Nairobi Wilson, before taking your connecting flight to the Lamu Archipelago. The journey takes just under 4 hours.
Alternatively, Lamu Island is easily accessible from Nairobi, Mombasa, or Malindi, and each city/town can be visited before or after Lamu Island.
Tahmeed Coach Ltd runs a bus service from Mombasa to Lamu Island via Malindi. Malindi contains several tropical beaches and dozens of hotels and resorts.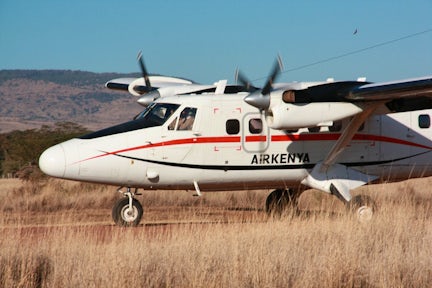 Add Lamu Island to these trips
The tours below showcase just some of what is possible. Use these itineraries as starting points, or to draw inspiration. Then get in touch, and let our expert team help craft the perfect itinerary for you.
Travel with Brilliant Africa
We custom-build every trip we run to match your dreams, budget, and appetite for luxury and adventure.
So, if you're interested in exploring the wonders of East Africa, get in touch with our expert team and let's get planning.
Things to do at Lamu Island
Lamu Old Town is one of the oldest and best-preserved Swahili settlements in East Africa. The architecture of the Old Town provides insights into Lamu's rich history. The architecture is an intricate fusion of Arabic, Persian, Indian, European, and Swahili influences, and the Old Town is famous for its narrow winding streets, stone houses, intricately carved doorways, museums, and open markets. You can wander on your own or take a guided tour, and your accommodation may even organise donkey rides.


Lamu Island hosts several festivals which happen at different times of the year. The most popular festivals are Lamu Food Festival, Lamu Arts Festival, Lamu Maulidi Festival, Lamu Yoga Festival, and the Lamu Cultural Festival- which is one of the most attended community-based festivals in Kenya.

This 3-day festival is designed to give visitors a taste of Swahili life. Activities include donkey races, traditional henna paintings, dhow sailing races, poetry readings, music performances, and competitive Bao games. The competitions are all based on Lamu's culture, and donkey racers train for the entire year to provide a memorable performance.


Lamu Island is home to one of the best coral reefs in Kenya. You can expect to see a range of species, including vibrantly patterned reef fish, dolphins, and sea turtles. Opportunities for scuba diving are limited due to the remoteness of the beach.

Diving excursions and courses need to be organized ahead of your visit. You will reach the tropical reefs via a traditional dhow or a motorboat. Your accommodation may offer snorkelling and diving excursions.

Accommodation at Lamu Island
Lamu House Hotel
This traditional Swahili townhouse is situated on the seafront at the heart of the Old Town. Lamu House Hotel is comprised of two adjoining Swahili houses with private balconies that offer sweeping views of the Indian Ocean.
This townhouse is perfect for couples, and their suites offer the perfect honeymoon accommodation. The hotel also caters for families via rooms with babysitting facilities and family friendly activities.
Breakfast, airport transfers, Wi-Fi, and unlimited access to the plunge pool are all included. The hotel also has its own restaurant, Moonrise, which serves delicious dishes.
Lamu House Hotel is a non-smoking hotel.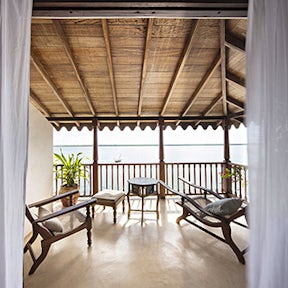 Banana House & Wellness Centre
Banana House is a boutique, pet-friendly hotel which offers 16 rooms across three elegant houses. You can choose between family rooms, suites, bridal suites, non-smoking rooms, and you can choose an ocean or pool view. Interconnected rooms are also available.
Each room comes with a desk, sofa, wardrobe, private balcony, private dining area, seating area, and a private bathroom.
You can relax in the hotel's tropical gardens, the swimming pool, or the spa.
The hotel offers a range of water-based activities, including fishing, windsurfing, boat trips, canoeing and snorkelling. Personal training sessions, yoga classes and walking tours, are also available upon request.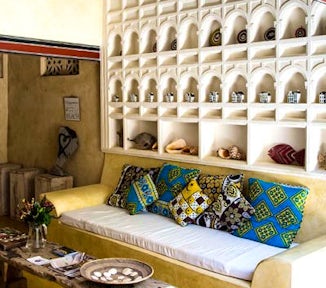 Lamu Island FAQs
The Lamu Archipelago is accessible via a flight to Manda Airport on Manda Island which is just across the channel from Lamu Island. You can travel from Manda Island to Lamu Island via a 5-minute boat trip which costs around KSh 200.

Alternatively, Tahmeed Coach Ltd runs a daily bus service from Mombasa to Lamu Island via Malindi and the journey takes 5-7 hours depending on traffic. Several other bus companies offer services along this route, but few are express.


We recommend that you visit Lamu Island during Kenya's dry seasons, from July-September and December-February.

We recommend avoiding the short rainy season from late October-early December.

If you are visiting Lamu Island for cultural experiences, we recommend that you time your visit to coincide with one of Lamu's festivals. The Lamu Cultural Festival is held for one week in November and the Maulidi festival takes place during the spring, but the precise date changes each year.

Our Most Popular Kenyan Adventures
The tours below showcase just some of what is possible. Use these itineraries as starting points, or to draw inspiration. Then get in touch, and let our expert team help craft the perfect itinerary for you.
Ready to plan your African adventure?
1
Listen
We'll spend some time listening to your aspirations, then discuss the kind of experience that might suit you.
2
Match
Next we'll discuss the options, shortlist the best trips for you and present you our impartial recommendations.
3
Reserve
We'll place a 24 hour hold on your preferred option - without obligation - whilst we talk through the details.
Whatever your budget, group size, length of stay, preferred activity or appetite for adventure, we can help.

+1 315 636-4279