Buzzing New Residents
Gibb's Farm is a sanctuary for nature - surrounded by rolling green hills and lush forestry - it's home to over 270 different species of birds alone. However, after a visit from an Apiarist, they've happily discovered that they're also a haven for a broad range of bees.
Maasai Honey says that there are three types of stinging honey bees in Tanzania - other honeybees are classified separately. These bees are then divided down into three further sub-species.
Although all are closely related, they vary according to which geographic region of Tanzania they are found in. The litorea sub-species lives by the coast, the scutellata lives inland, whilst the monticola sub-species prefers the high altitudes, specifically the slopes of Mount Kilimanjaro.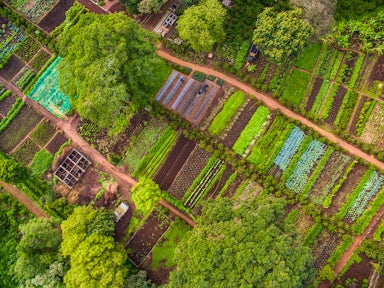 Birds Eye View, Gibb's Farm
Situated near the outer wall of the famous Ngorongoro Crater, Gibb's Farm has a microclimate ideal for migrating bees during the dry season that runs from May to October. When the grassy plains of the Serengeti and Kilimanjaro area dry out, they move to the abundant farm and gardens on-site at the lodge.
There are eight species of bee on the endangered list, and awareness for the protection of the buzzy insects has been widespread in a campaign called 'Save the Bees'. Staples to the ecosystem, not only do they promote the growth of trees that pump oxygen in the air for us to breathe but also help the habitats for animals big and small to flourish.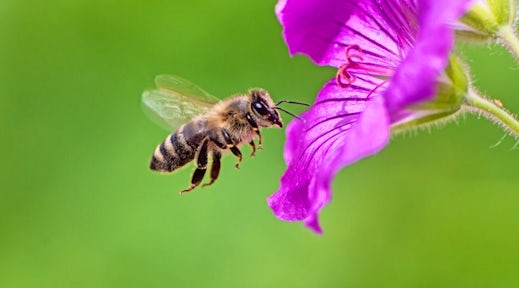 Busy bee at work on Gibb's Farm
A sustainable site, Gibb's Farm already has 21 beehives around the property that produces organic honey for the kitchen and pollinates the plants. In addition, elephants are scared of bees, and so the hives are located at the fence line between the Ngorongoro Conservation Area and the farm to keep them within the park.
To learn more about their new residents, Gibb's Farm are working closely with a visiting entomologist to observe and identify the bees, and begin to devise a plan on how and where to create 'bee hotels' to protect them.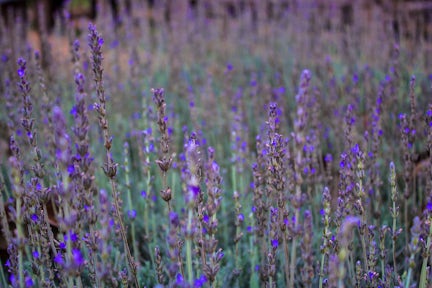 Lavender ready for pollinating at Gibb's Farm