The Ugandan Tourist
Jonathan Benaiah is a natural history photographer, filmmaker and conservation ambassador born and raised in Uganda. Given the nickname, "The Ugandan Tourist", due to his nomadic nature, he has operated in the tourism space for nearly a decade and has been nearly everywhere, pursuing his interest in the mammals of Africa.
BA: Hi Jonathan, thank you for talking with us - do you mind telling us a bit about your work?
JB: My work evolves around bush trips - to photograph and film wildlife in its natural setting, many a time for tourism promotional purposes as well as advancing conservation education. I often lead a crew of focused personnel to follow these creatures and capture moments for various themes.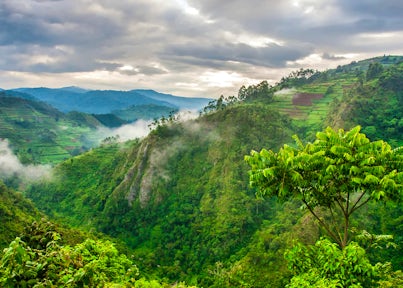 BA: What platform has this work gained?
JB: I have been fortunate to have some of my work featured in major print and online publications including Forbes Magazine. I have also created viral tourism content that has enhanced tourism marketing in Uganda and collaborated on some great conservation-related campaigns as well.
BA: That's incredible - so what have you got going on at the moment?
JB: I am equally as passionate about great sound as I am about stunning visuals for a film or video project and I believe this birthed the idea around this project we are currently on.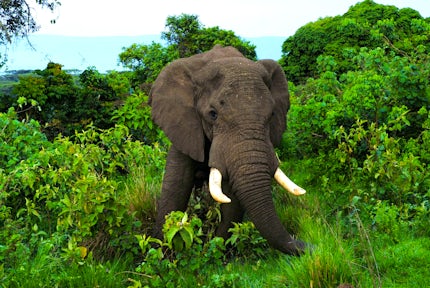 This particular escapade focused on building a sound library of natural sounds from the Ugandan wilderness as this currently doesn't exist. Of course there are fragments of digital content here and there, but you wouldn't authoritatively say that there is a database of high quality sounds from the Ugandan wild, and this is what we want to create. Our intention is to offer this as a tool for local and foreign content creators and researchers interested in the animals, some that may be unique to this landlocked country in the heart of Africa.
Along the way we've also been meeting with some of the local tribes living close to the protected areas and have recorded some African musical sounds. So those may be included as well.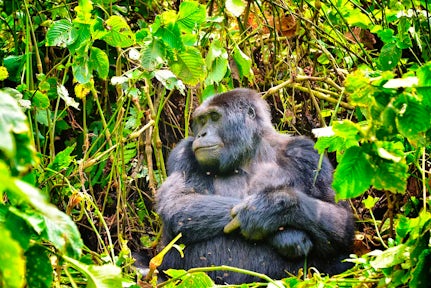 BA: So how have you gone about this immense project?
JB: We are specifically using field recorders and microphones produced by Zoom Corporations and have so far had some really exciting up-close encounters with tree-climbing lions, elephants, chimpanzees, mountain gorillas as well as recorded the honking baseline of hippos along the River Nile in Uganda. We just can't wait to share these with the world in a few months time.
BA: How long are you normally out in the wild for, collecting these amazing sounds?
The African bush is an exciting place to be. It never gets dull, never is the same each time we are out shooting for weeks; and other times, months. I and the team love it!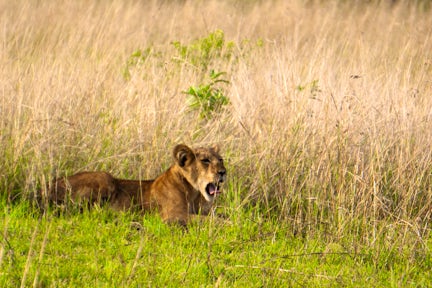 BA: Can you tell us a bit more about the thought process that went into this project?

JB: We were talking with the team recently about how therapeutic it is to sit silent, tone down on the excitement that is often associated with touristic-style trips to the bush and listen to the wild through headphones plugged into a sound recording device. You get to see and appreciate the animals in a more intimate and emotional perspective, the animal often allows you into its home-range, and you pretty much become like one of its own. You almost can breathe along with it, you somewhat grunt along with it, your heart beats pretty much in tandem; and often times your senses are sent leeway at the gentleness exhibited by creatures that possess such sheer might and dominance.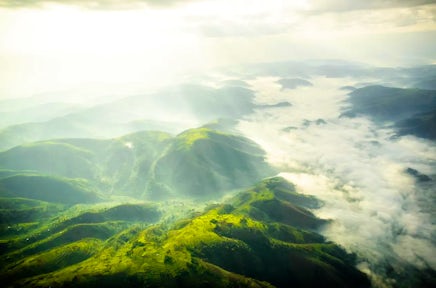 BA: And the final project, what does that look like to you?
JB: Obviously we hope that this then becomes a living sound library that we intend to keep updating with newer sounds created by ourselves but also inspire other creators to share as well. More sounds are being collected from around the country, and in the future, we may expand this to other countries around the continent. Africa is an incredible continent of many lovely contrasts, we consider ourselves fortunate to live here and spotlight some of them.
BA: Thank you so much for taking the time to talk to us, Jonathan! We look forward to hearing how the project turns out!