Emboo River Run
On 4 December 2021 in the Maasai Mara ecosystem in Kenya, people ran an Ultramarathon through the savanna in an effort to support conservation and communities in this area.
A partnership between the Embassy of Belgium to Kenya and Emboo River lodge, the first fully sustainable lodge which is founded by Kenyans and Belgians, saw 30 team members running in the 2021 UltraMARAthon, a 50 kilometres race that passes through grasslands, hills and lots of animals.
Emboo River is the first lodge in Kenya that has its entire fleet of Electric Safari Vehicles powered by solar energy after the old engines were converted to electric engines. The safaris are a game-changer without any exhaust fumes, noise or CO2 emission. Emboo River's full eco mission also includes natural lagoons that filter and recycle 100% of wastewater, delicious farm to fork meals with ingredients from their own organic vegetable garden, an eco-friendly kitchen with a stove fueled by biogas generated by the lodge's own organic waste and so much more.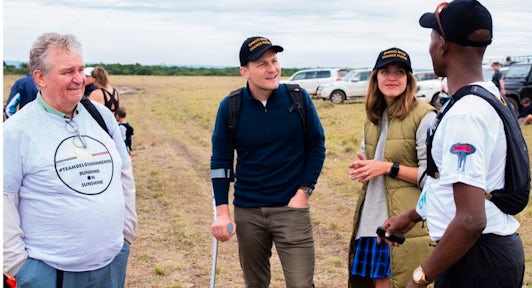 "Going all in on sustainability was essential when launching Emboo River.", says William Partois Ole Santian, Managing Director of Emboo River. Together with Valery Super and Loic Amado, he founded Emboo River after a chance meeting in the Maasai Mara. "We met during a dinner and spent hours talking about how tourism needs to step up its game to conserve nature. Only a few months later, our joint passion to establish a fully sustainable tourism destination led to the creation of Emboo River."
H.E. Peter Maddens, Ambassador of Belgium to Kenya recently started his posting in Kenya. Together with his team, Ambassador Maddens is focussing their work on sustainability "Emboo River's carbon neutral innovations are truly impressive. Now it's time to motivate others to also live, travel and work more sustainably. Through our participation in the Ultramarathon, we are able to highlight this important ecosystem and the essential work done by communities to restore and conserve this wild space."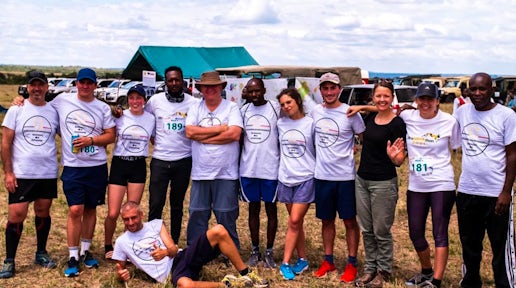 The support of the Embassy of Belgium and Emboo River lodge also supports good causes within the Maasai Mara community.
● Mara Elephant Project – funding for the recruitment, training and deployment of rangers so they can address poaching, human-wildlife conflict and habitat loss challenges in the region;
● Africa Mission Services Birth Center – funding to expand a women's health centre located in Engos, which serves a population of approximately 7,000 people by providing pre-and postnatal care and other services including around 50 women in childbirth per month;
● Ranger support – funding uniforms, equipment and general administration for the rangers protecting this ecosystem.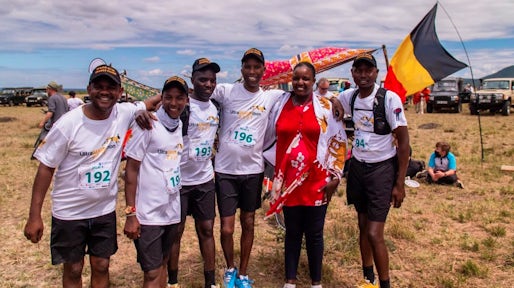 Popular Trips to Kenya
The tours below showcase just some of what is possible. Use these itineraries as starting points, or to draw inspiration. Then get in touch, and let our expert team help craft the perfect itinerary for you.
Ready to plan your African adventure?
1
Listen
We'll spend some time listening to your aspirations, then discuss the kind of experience that might suit you.
2
Match
Next we'll discuss the options, shortlist the best trips for you and present you our impartial recommendations.
3
Reserve
We'll place a 24 hour hold on your preferred option - without obligation - whilst we talk through the details.
Whatever your budget, group size, length of stay, preferred activity or appetite for adventure, we can help.

+1 315 636-4279