Tourism, Conservation, Community
Red Rocks Rwanda, an eco-tours company and social enterprise, is all about the community, wildlife, and travel rooted in promoting sustainable tourism. They aim to do this through their community and conservation programmes around the Volcanoes National Park area.
By engaging with conservation professionals and community development organizations who provide valuable input they can ensure their projects are truly meaningful. This also assures project donors that their donations are being used to the best of their ability, whilst visiting tourists also have confidence that their money is really making a profound difference.
Red Rocks Initiatives believes that surplus income from ecotourism allows workers and their family members to start up small businesses, give back to other community members, and allow them to pay for local goods, child care, and other services. Having transformed from a social enterprise to a non-governmental organization.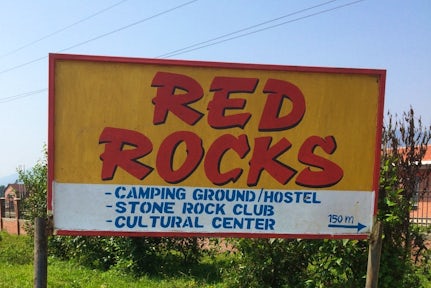 Welcome to Red Rocks Rwanda
What are the initiatives?
The IGIHOHO Support Cooperative Program promotes sustainable forest management; this balances social, environmental and economic concerns to meet today's requirements whilst guaranteeing the forests for future generations. As part of this, to promote forestation around the protected areas, Red Rocks and a group of local women planted 20,000 trees using seedlings they grew from biodegradable banana stem bags early last year.
A partnership with Soldiers for Wildlife (based in Zambia), to find ways through which they can inclusively work together to harness tourism, conservation and sustainable community development in Africa.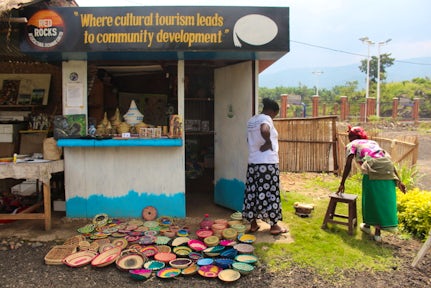 Community is at the heart of Red Rocks
Partnering with local visual artists to open an art gallery in Kinigi, the hub of the tourism industry in Rwanda to promote conservation and tourism through art classes, whilst the artists also develop art that promotes conservation and environmental protection for endangered animals and plants species.
Protection of the botanical gardens around Volcanoes National Parks where they tend to traditional plant species, particularly those involved in traditional medicine and healing.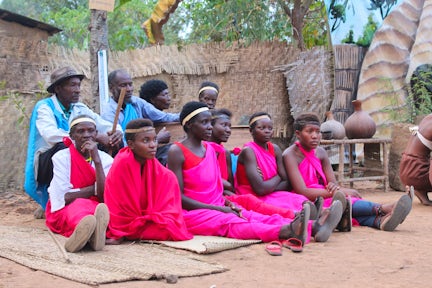 A community event at Red Rocks Rwanda
Connect conservation and community health by encouraging and supporting families to grow nutritious foods in their gardens. This is done by teaching the local community about the benefits of eating these foods, providing vegetable seeds for them and giving them small animals like sheep, goats and chickens to tend.
---
Red Rocks Rwanda believes that when local communities are empowered through education, and when they gain from thriving tourism, they can become key players in protecting the environment, and help stop activities like poaching that threaten the lives of many species of animals including the iconic mountain gorillas.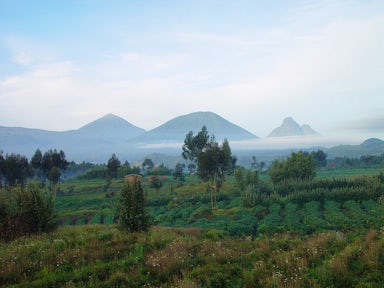 The views from Red Rocks Rwanda
Popular Trips
The tours below showcase just some of what is possible. Use these itineraries as starting points, or to draw inspiration. Then get in touch, and let our expert team help craft the perfect itinerary for you.