An Important Census
For the past few months, Ol Pejeta Conservancy has been initiating their amazing Cheetah Project - an exciting collaboration between the reserve and Serendipity Wildlife Foundation. Their goal is to conduct a census of cheetahs in Ol Pejeta; identifying and developing files unique to each cheetah, documenting their behaviours and territories.
Recently, Ol Pejeta shared that a ninth cheetah has been spotted by a team of volunteers. A male, he's thought to be a cub from a litter of 4, belonging to a cheetah called Nyokabi. The mother was named after the first female ranger in the conservancy, and so it seemed fitting to name this new arrival 'Kip' in homage to Head Rhino Caretaker, Zacharia Kipkirui Mutai.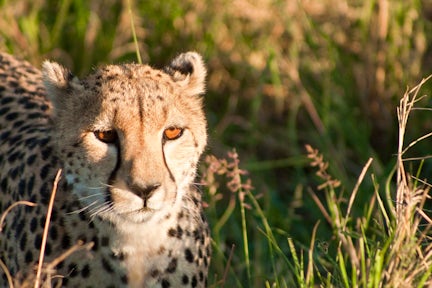 Prowling the plains of Kenya
In 2015, it was estimated that there were roughly 800-1,200 cheetahs that called Kenya home, making the country a stronghold for the vulnerable species in East Africa. Currently, it's estimated that there are 1,500 cheetahs in Kenya, only 15 of which are in Ol Pejeta, which is why the sighting of newcomer Kip is a cause to celebrate.
Cheetah numbers across continental Africa have been plummeting due to extreme habitat loss, poaching, and the illegal pet trade. The Cheetah Project research is vital to protect and monitor the population in Ol Pejeta, to conserve them for future generations. First founded in February 2021, the success of the project has seen it be extended well into 2022.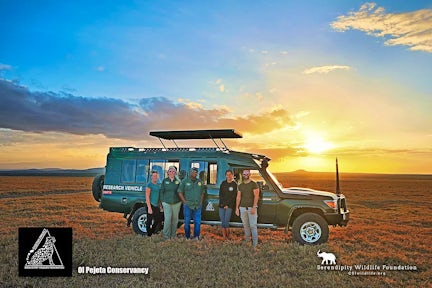 The team of volunteers in Ol Pejeta - image courtesy of CSIWildlife